Worship
Growing in God
Participating in worship together is the foundation of our relationship with God and with each other in Christian community. With prayer, song and sacraments, we give thanks for the blessings we receive.
Vestry Steward: Nicole Pham
Acolytes: Tom Bond and Kathy Kyper

Altar Guild: Toni Ehrhart and Cynthia Minnich
Choir: Paul Reese
Eucharistic Ministers: (TBD)

Flower Memorials: Shelby Kilhefner
Handbell Choir: Marilyn Winfield
Lectors: Tom Bond
Steeple Bell Ringers: Lorraine Nolan
Ushers: Mike Gbur
"Anglicanism has always insisted that the life of the church and her sacraments must be thought of as necessary 'means of grace.' The fact is, a person cannot really be a Christian apart from involvement in the community of believers." – John M. Krumm, Why Choose the Episcopal Church?
---
Education
Growing in God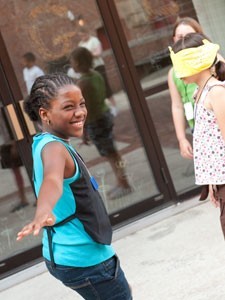 Whether through the youthful exuberance of our Church School and Journey to Adulthood programs, the thoughtful examination of our Adult Education morning sessions, coffee hour presentations, or Lenten and Advent educational programs, members of all ages are stretching and growing.
Vestry Steward: Heather Trenary
Adult Formation and Education: (TBD)

Church School: Karen Di Pace
Journey to Adulthood: Mary Ellen Kilp
Nursery: Karen Di Pace
Vacation Bible School: Karen Di Pace
"Enlighten by your Holy Spirit those who teach and those who learn, that, rejoicing in the knowledge of your truth, they may worship and serve you from generation to generation." – Book of Common Prayer, pg. 261
---
Pastoral Care
Growing in God
Pastoral care is the way we minister to each other. It encompasses the work we all do in nurturing those in need, as well as more formal endeavors led by our clergy, including visiting the ill and homebound, being present with the dying and grieving, and supporting spiritual care.
Our parish prayer list is read at worship services and printed in the Messenger, our monthly newsletter.
Vestry Steward: Jeannie Zeller

Card Ministry: Barbara Graeter
Eucharistic Visitors: Phyllis Gbur
"Who are the ministers of the Church? The ministers of the Church are lay persons, bishops, priests and deacons." – Book of Common Prayer, pg. 855
---
Evangelism
Growing in God
Our evangelical mission is to go out and preach the Good News of Jesus Christ by both word and action. Proclaiming the Gospel is one of the duties of our Ministry as Christians.
Our mission is to build up the body of Christ here at St. John's in both unity and faith.
We welcome newcomers as well as those who have been absent from us for a time, with open arms and a welcoming smile. We encourage all to be faithful servants of Christ by using their gifts and abilities.
Bi-annually, the Vestry and Greeters of St. John's host a brunch for our newest and returning members and their families. It is a wonderful time of caring and sharing.
In addition, the clergy make calls to newcomers and visitors.
Vestry Steward: Amy Dissinger
Greeters: Bruce Waskowicz
"It was he who gave some to be apostles, some to be prophets, some to be evangelists, and some to be pastors and teachers." Ephesians 4:11