Witnessing in Love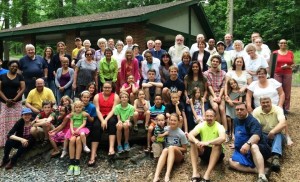 Listening to the voice of God in community, attending to hospitality and welcome, offering sympathy, encouragement and friendship is part of our purpose at St. John's. The Community ministries help us create a place of warmth and acceptance, binding us in membership, but also keeping us open to the stranger and newcomer.
Coffee Hour: GRETCHEN WALDEN
We gather between the 8:00 a.m. and 10:15 services for fellowship and light refreshments.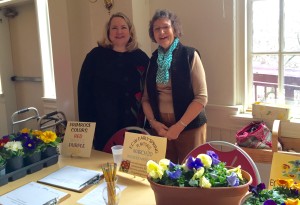 Episcopal Church Women (ECW): Sue Martin
All St. John's women are members of ECW and invited to participate in activities and events, designed to provide spiritual nourishment and assistance with church programs.
Reception committee
St. John's Hospitality Committee is available to provide guidance and assist in receptions held in the Parish Hall following burial or memorial services.
Lemonade Time: Sue Martin
A 'lite' version of our fellowship hours offered Sunday mornings at 11:30 a.m. during June, July and August.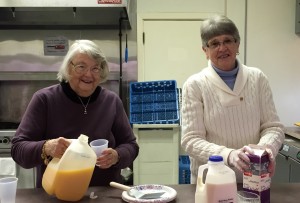 St. John's Voyagers: Barbara Graeter
St. John's Voyagers is a group of seniors who meet once a month (usually the last Saturday) in the Parish Hall for fellowship and to share information pertinent to their needs. Announcements about each month's program are included in The Messenger and bulletins. All are welcome!
"In our world full of strangers, estranged from their own past, culture and country, from their neighbors, friends and family, from their deepest self and God, we witness a painful search for a hospitable place where life can be lived without fear and where community can be found…That is our vocation: to convert the enemy into a guest and to create the free and fearless space where brotherhood and sisterhood can be formed and fully experienced." – Henri Nouwen, Reaching Out