Betty Finney AIDS Memorial Garden
The garden, located in the Mayor Janice P. Stork Corridor Park (formerly "Linear Park") on West Lemon Street in Lancaster, honors more than 450 Lancaster residents lost to HIV/AIDS, their courageous caregivers, and faithful advocates. Volunteers do general garden maintenance.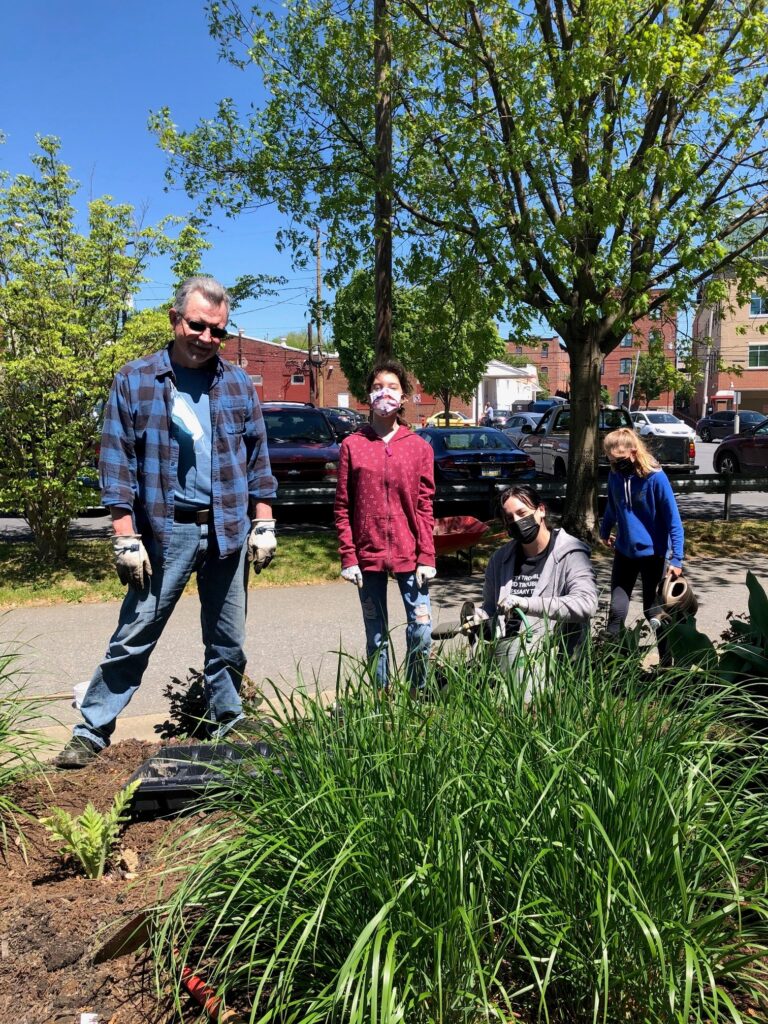 This ECW sponsored Advent project provides Christmas gifts for needy children in the community. Volunteers prepare the 100 tags for parish acquisition, organize the incoming packages, and assist with the holiday distribution.
School Supply Drive Write Up
Members as well as friends of St. John's gather to knit and crochet. Making and providing prayer shawls and pocket-size prayer shawls is a specialty of this group. They also sponsor a "St. Nick's Knits" sale at the end of November with a variety of items. Monies received support other Jubilee Ministries. Our needle workers can be found gathered in the Parish Hall on Tuesday afternoons from 2 to 4 p.m. and between services on Sunday mornings. We welcome beginners, rusty and seasoned stitchers. Donations of yarn are welcomed.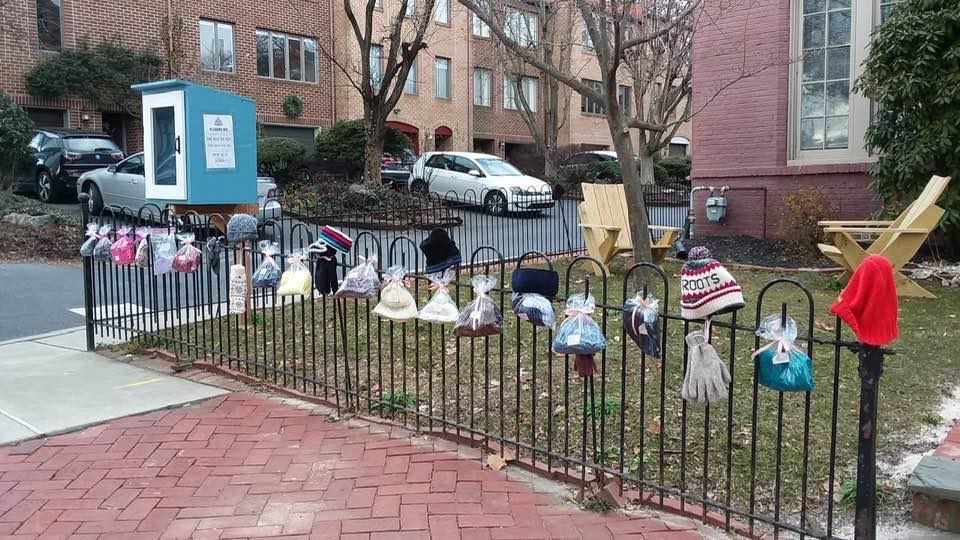 "I needed clothes and you clothed me, I was sick and you looked after me, I was in
prison and you came to visit me."- Matthew 25:36

St. John's is committed to serving those on the margins. St. John's is active in
providing: one on one minister visits to those experiencing incarceration, participating in monthly in prison worship services and inviting returning citizens, including youth, to fulfill their community service hours by partnering with us in serving the Lancaster
community. If you have any questions, suggestions or would like to make a donation,
please contact Deacon Stacey: scatigano@gmail.com
"Be kind and compassionate to one another, forgiving each other, just as in Christ God
forgave you."- Ephesians 4:32
St. John's believes that faith can offer much needed hope and healing for all people
wherever they may be. It is because of this belief that we have the joy of partnering in
ministry with Beth Shalom, House of Peace, downtown Lancaster. Beth Shalom, a
service of Tenfold, invite mothers leaving prison a second chance by providing a
compassionate and comprehensive Christian interim housing program where they can
reunite with their children and be empowered with the skills and opportunities necessary for long-term self-sufficiency.
Faith, Food & Fellowship or F-3, is a fellowship of mothers and grandmothers,
sponsored by St. John's who, once a month, nurture and encourage young mothers and
their children by providing Bible study, prayer, home cooked meals, art projects and
compassionate active listening. We humbly walk with Jesus, doing our best to love all of
God's children where they are and how they are. If you have questions, suggestions or
would like to make a donation for this life-giving ministry please contact: Sea Macleish,
si-sea@comcast.net
Faith and Finance or F-2, is a monthly financial literacy class sponsored by St. John's.
Classes are taught on budgeting, tithing, creating healthy credit, savings and how to
manage a bank account. Notebooks, calculators and childcare are provided by
donations and volunteers. If you have questions, suggestions or would like to make a
donation for this empowering ministry please contact: Deacon Stacey,
scatigano@gmail.com
Christmas Party & Angel Tree for Beth Shalom
With the help of generous donors, Faith, Food & Fellowship is able to provides a yearly Christmas party for the families of Beth Shalom. St. John's Angel Tree gifts both toys and necessary household items such as crib sheets or dishes. Merrily dressed F-3
Santa helpers hand out gifts, decorate a donated Christmas tree and sing carols! If you have suggestions, questions or would like to make a donation please contact Deacon Stacey: scatigano@gmail.com