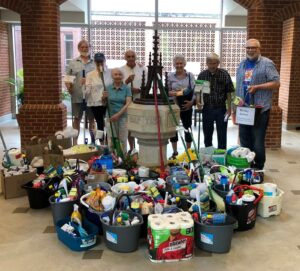 Outreach ministries at St. John's are a deep-rooted tradition of the heart and hand united in faith practice. Our parish dedication to the Millennium Development Goals, to providing for refugees, and to supporting local, national and international efforts to relieve suffering and meet emergency needs is a source of spiritual strength, as well as a light for those who want to serve.
Episcopal Relief and Development: Brad Zuke
Jubilee Ministries: St. John's is a center for Jubilee Ministry in the Episcopal Diocese of Central Pennsylvania.