Food Pantry
Our Food Pantry is open every Tuesday and Thursday from 2:30 to 3:30 p.m. If you are in need of pantry staples such as cereal, pasta, peanut butter, and canned goods know we can help! No questions are asked. To get to the food pantry enter our parking lot on Mulberry Street and follow the sidewalk into the courtyard. There you will find friends ready to assist you!
For those who would like to help keep our food pantry stocked, donations are accepted anytime! Monetary donations and non-perishables (especially canned meat and tuna) are always appreciated. Items requested include:
Tuna/Chicken in water
Vegetables(green beans, corn, mixed veg)
Canned fruit/fruit cocktail
Cereal
Spaghetti
Misc. Pasta
Tuna/Chicken Helper
Mac and cheese
Soup (tomato, chicken noodle, vegetable), etc.
Baked beans
Peanut butter
Rice
Household size toiletries:
Shampoo
Conditioner
Deodorant
Toothpaste
Toothbrushes
Razors
Toilet paper
Diapers
Our neighbors' needs have grown during this pandemic, so we've set up an Amazon Wish List so people can have food sent directly to us: https://www.amazon.com/hz/wishlist/ls/1M8JXNQ3ZQ547?ref_=wl_share
Thank you!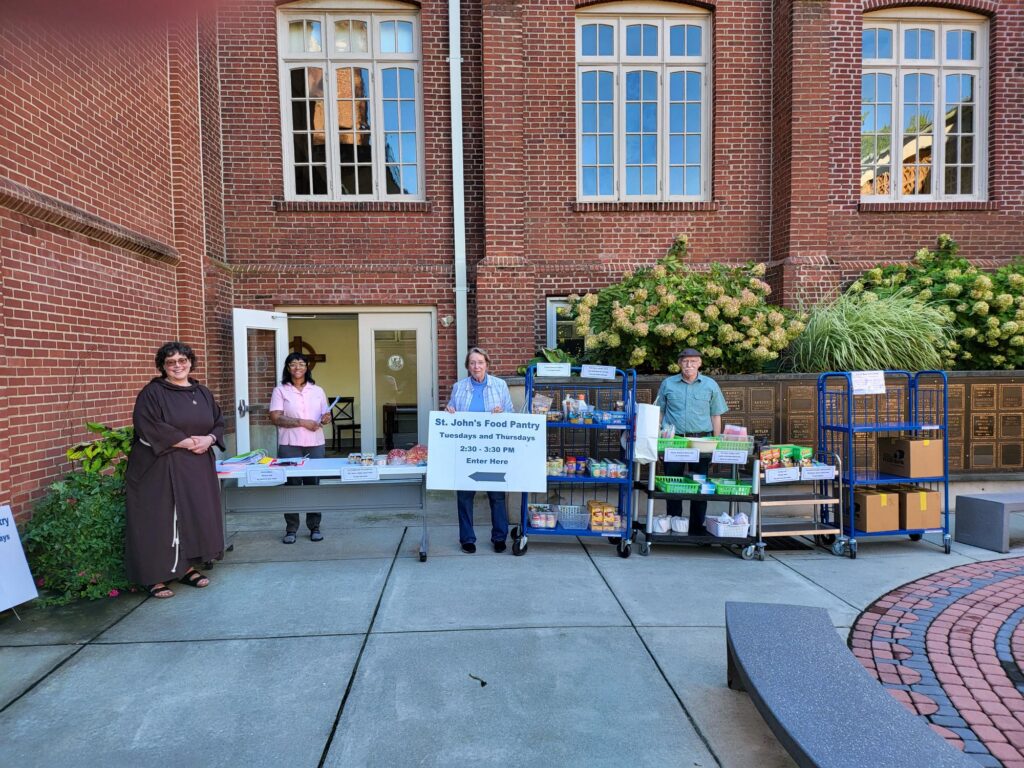 Community Breakfast
Volunteers from St. John's prepare and serve a hot breakfast for up to 200 people from the community at St. John's, on the third and fifth Saturday of each month. Help is always appreciated from 7:30 to 11:00 a.m.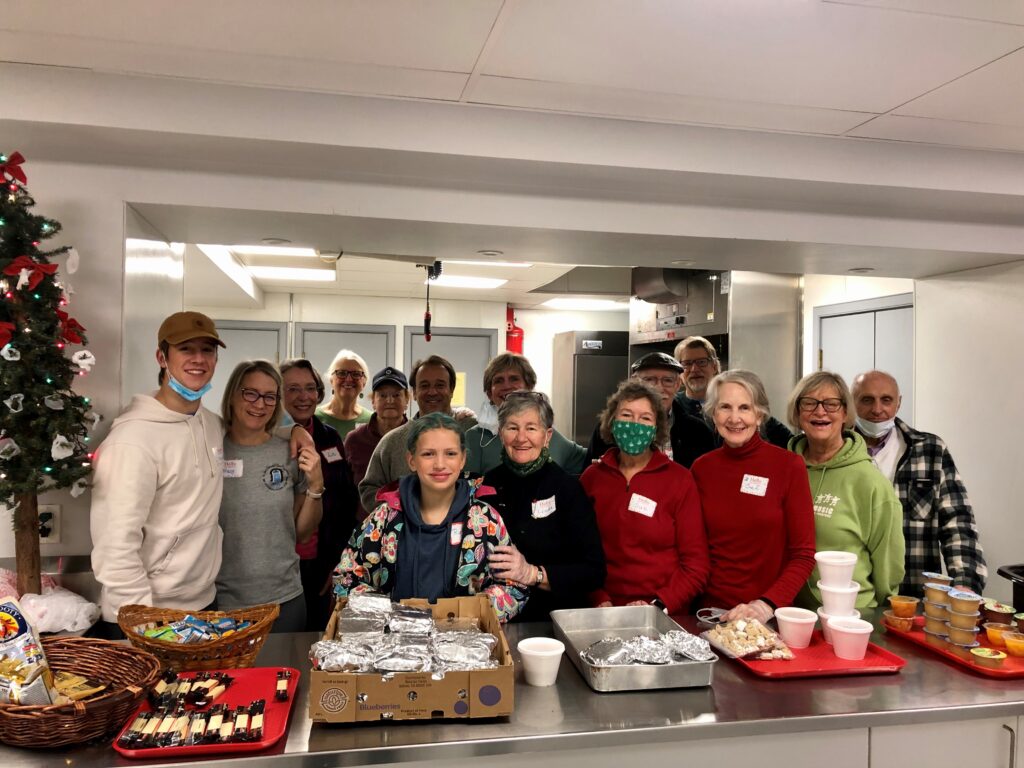 Blessing Box
Outside the Becker House, along the sidewalk, stands a wooden box with a clear
door. It's the Blessings Box and it contains nutritious food items that require no,
or minimal, preparation and some necessary toiletries. New items are placed in
the Blessings Box daily by a St. John's team. Our neighbors too have taken to help
stock the Blessings Box.
So, what's the purpose of the Blessings Box? There are hungry people who open
the door and reach in for food items, free for the taking, that will hold them over
until they're able to find their next meal. So, to these people, it is a box of
blessings. In this time of increasing food insecurity, that wooden box in front of St.
John's shines ever brighter for those in need and for those called to keep the
Blessings Box constantly stocked.