Children are an integral and cherished part of the Saint John's community. Through our nursery, church school, and youth programs, children learn about Christ, the Bible, the Church, and what it means to "Grow in God, Act in Service, and Witness in Love" – the very mission of St. John's. Parents are encouraged to enroll their children in St. John's educational programs, attend church regularly so children may benefit from continuity of lessons, and register for special Provincial and Diocesan activities, including retreats and social events. Lessons learned — and friendships made — will last a lifetime!
At St. John's, we believe children of all ages should be included in worship, and we make a point to actively welcome them at our services. You are welcome to pick up a "busy bag" from the ushers on your way in if you'd like some coloring pages and books to keep little hands busy during the service. Our nursery is another option if that's better for your family.
Education happens both in and out of the classroom at St. John's. Children and family members are encouraged to take advantage of the many special events offered throughout the year. Our year-round program includes family picnics, bowling, roller skating, family game day, baseball outings, the annual "Advent Event," Christmas caroling, an inter-generational Christmas pageant, ice-skating, MLK Day Camp, Fat Tuesday Pancake Dinner, Last Supper re-enactment, Liturgy of Light, Church School food drive, and children's service projects.
Our church school and youth programs are coordinated by a team of experienced and caring teachers who have received appropriate training and background checks. Many are educators in their professional lives, bringing an added level of expertise to our program. St. John's Church abides by SafeChurch practices. We have child safety policies as well as a Child Protection Committee that works to ensure the safety of all children.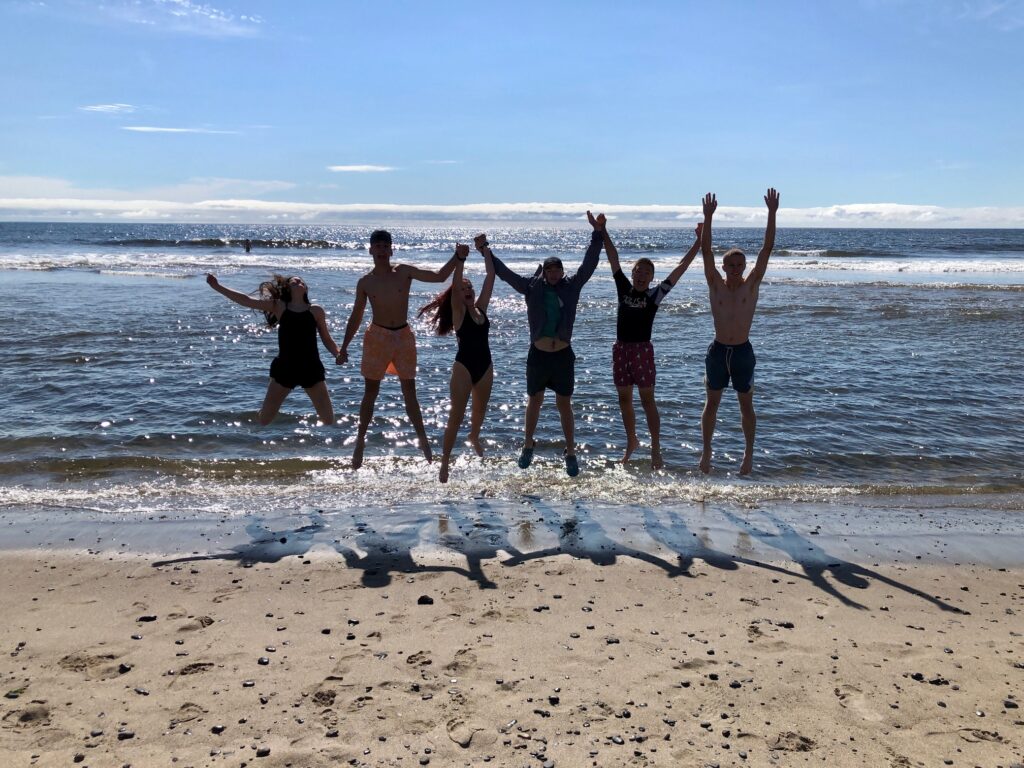 Offered Sundays 9:00 – 10:00 am every week in the Christian Education wing, located on the lower level of the Parish Hall.
The Elementary students have been exploring and wondering about Jesus and stories from his life. Their discussions are lively and filled with personal anecdotes.
The Middles chose to study Old Testament for the fall and early winter. That crew especially relishes working through confusing texts to figure out their meanings and what each passage tells us about God and ourselves. During Lent and into the spring, the students chose to explore a social justice curriculum, learn more about the challenges facing society, and listen to what God calls each of them to do.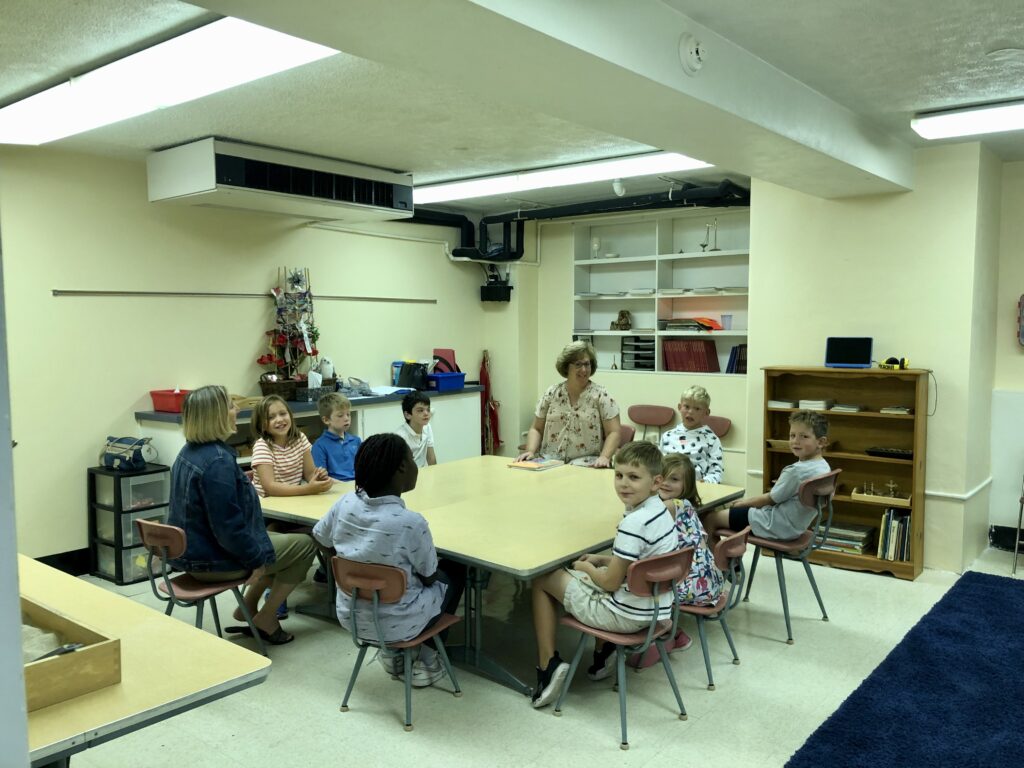 Gatherings and service projects are scheduled throughout the year. Please contact the Parish Office for the contact information for our youth leaders.
Our youth program instructs and nurtures our teens, encouraging them to connect their faith to all areas of their life. The journey teaches self-awareness and basic skills of adulthood, deepens teens' understanding of Christian living, and encourages older youth to take on adult responsibilities in all aspects of congregation life and community. The program culminates with a service-oriented pilgrimage, typically to a foreign country.
This journey has the potential to transform not just our youth, but our entire church. The program uses the collective wisdom of adults in our church to encourage young people into responsible, faithful adulthood. It calls the entire congregation into a deeper relationship with our young people, and it calls each one of us – whatever our age – to think about the gifts we have been given.
Our youth are very engaged in Diocesan and Provincial Activities. St. John's is a member of the Episcopal Diocese of Central Pennsylvania (Province 3). The Diocese offers a variety of retreats, including an annual Happening event. Episcopal Youth Events (EYEs) are open to all youth grades 6-12 of the Episcopal Church and occur every three years. Provincial Youth Events (PYEs) are open to youth within the Province and happen during years when there is no EYE scheduled. Registration information is routinely distributed to St. John's families. Participation is highly encouraged.