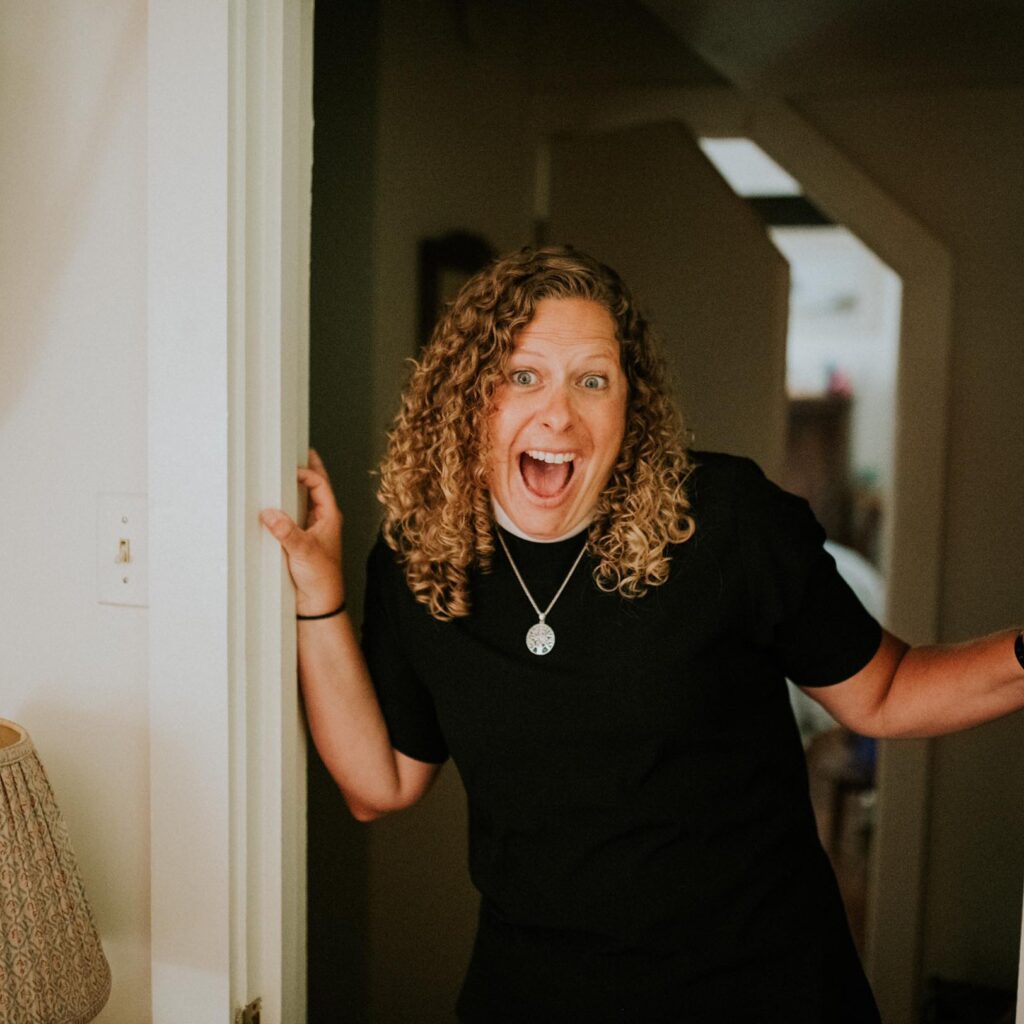 The Rev. Amanda Knouse, Rector
The Rev. Amanda Knouse was called to be the rector of St. John's in June, 2019. Previously, Amanda served as rector of Emmanuel Episcopal Church in Delaplane, Virginia, a position she held since 2012. She was Associate Rector at St. James' in Lothian, MD from 2008-2012 and served as the Camp Director for the Bishop Claggett Center during that time.
The Rev. Amanda Knouse received her Bachelor of Arts degree from Juniata College and a Master of Divinity from Virginia Theological Seminary. In the Diocese of Central Pennsylvania, Amanda serves on the Council of Trustees, the task force for diocesan Youth Ministry, and is a member of POWER, an interfaith community dedicated to carrying out faith in the public sphere.
Amanda is a native of Central Pennsylvania and an avid lover of the outdoors and sports. She and her husband, John, have two children; Ruthie and Caleb.
amanda@stjohns-lancaster.org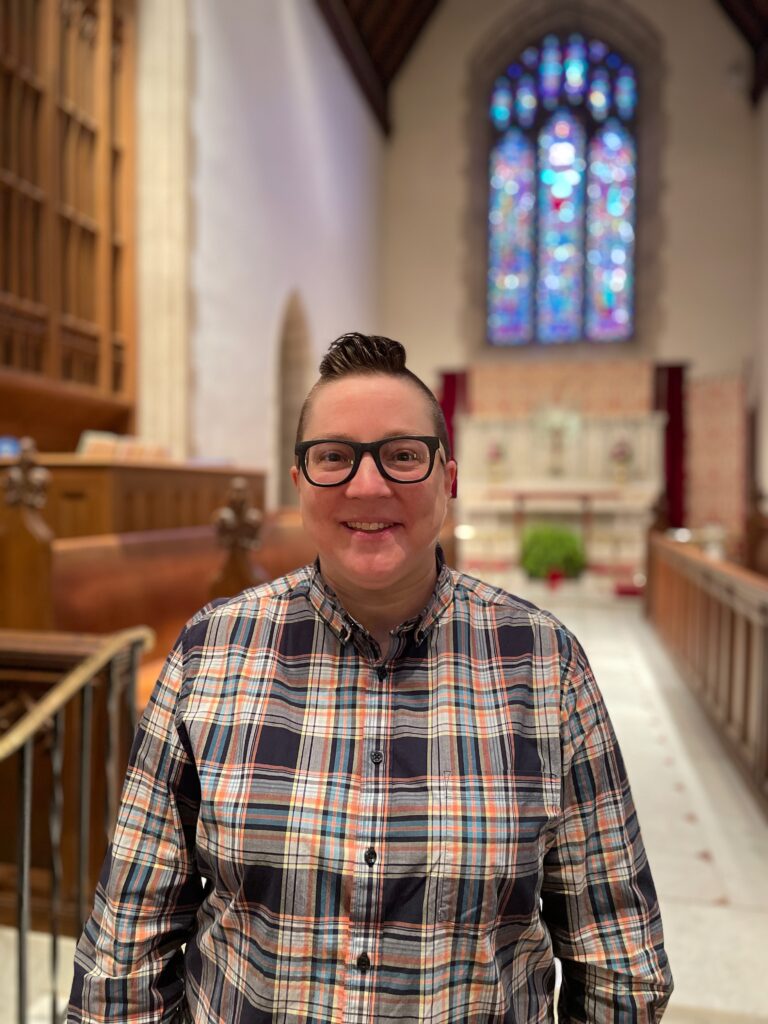 The Rev. Jennifer Trenary, Assistant Rector
The Rev. Jennifer Trenary is currently serving as the Assistant Rector at St. John's Episcopal Church in Lancaster, PA. She received her MDiv from Lancaster Theological Seminary in 2020, along with her Certificate in Anglican Studies from the Stevenson School for Ministry in the Diocese of Central PA. Following graduation, she also finished a year-long residency as a chaplain at the Lebanon VA Medical Center in a Clinical Pastoral Education program. Jen holds a Master's in Community Counseling and practiced as a licensed therapist in Ohio for several years. She also earned her MBA and worked in the business field prior to her counseling work, which lends itself to the tasks of administration and management in the church.
Jen is married to her wonderful wife, Heather, and lives in Columbia with their cats and Jen's younger sister. She loves being close to the water, history, and THE Ohio State University. In her off time, you can likely find Jen sipping tea and reading a good book in her recliner. When her wife drags her out of the house, it's usually to go camping and take hikes in nature to spiritually rejuvenate.
jen@stjohns-lancaster.org

The Rev. Stacey Catigano, Deacon
The Rev. Sr. Stacey Catigano, Deacon, is a fool for Christ, wife, mother, grandmother, veteran and novice in the Community of Francis and Clare.
Sister Stacey believes it is both a "joy and privilege" to be serving at St. John's as their deacon and at Lancaster County Prison as a chaplain.
Sister Stacey loves to laugh, pray the Anglican rosary, knife palette paint, read Terry Pratchett books and collect corny jokes. Presently, she is learning to play the harmonica.
Favorite Quote: "I have been all things unholy. If God can work through me, 
He can work through anyone." ― St Francis of Assisi
scatigano@gmail.com
(717) 299-1188 Ext. 1103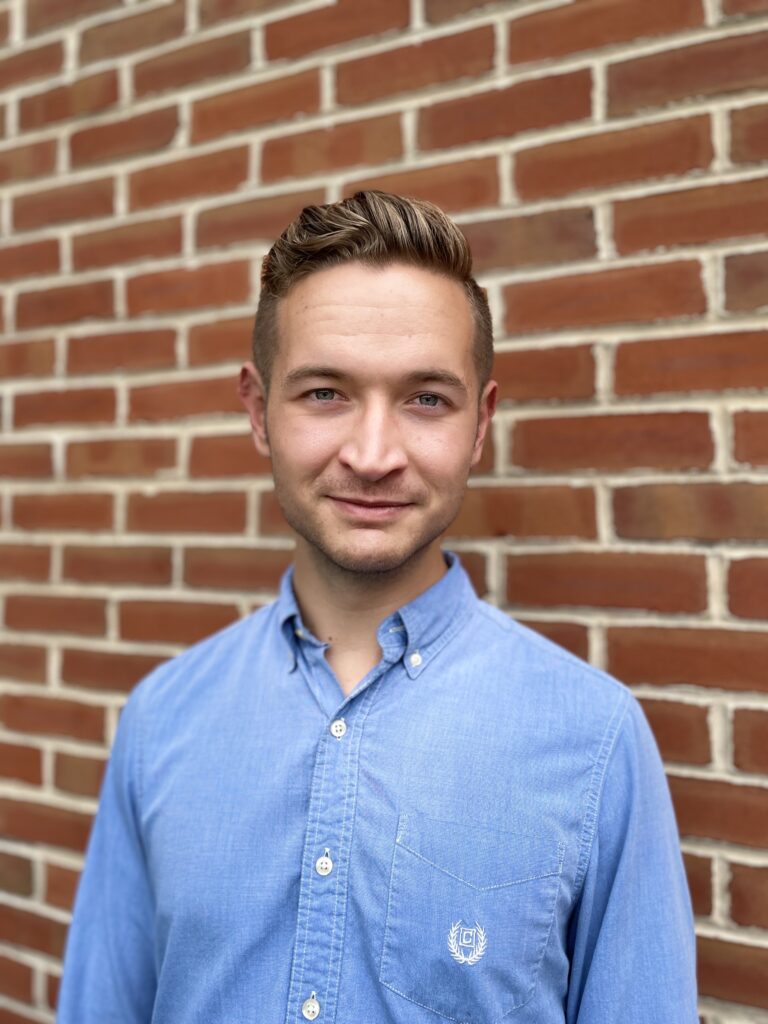 Douglas Beach, Minister of Music & Director of Communications
Douglas Beach is a native of Bel Air, Maryland. His father began giving him piano lessons at the age of 5. Douglas went on to study at the Maryland Conservatory of Music under its director, Dr Duke Thompson. His music studies led him to study piano at Messiah College, now Messiah University, under the Music Department's Dean, Dr Richard Roberson. While at Messiah, Douglas participated in such activities as Concert Choir with Linda Tedford, Collaborative Piano with Dr Patrice Ewoldt, One College Ave Vocal Jazz Ensemble with Elaine Henderson, and Men's Ensemble with Eric Dundore. During all four years of undergrad, Douglas sang with his college quartet, The Grantham Gents, and even recorded a CD upon graduation. 
After graduating, Douglas assumed the position of Director of Music at St John's Hain's United Church of Christ in Wernersville, PA. While there, he moved to Lancaster City, where he joined the ranks of college staff pianists at Millersville University, Franklin and Marshall College, and Lancaster Bible College. 
Douglas is a member of the Barbershop Harmony Society, and sings with the Hershey chapter of the Mid Atlantic District, Parkside Harmony, as well as his quartet, Brothers in Arms. Parkside competed in the 2019 International Convention in Miami, Florida, and placed 3rd in the world after forming a mere 5 years prior. Brothers in Arms competed in the 2022 International Convention in Charlotte, North Carolina, and were fortunate enough to also bring home a 3rd place ranking. Douglas is a third generation barbershopper, taking after his grandfather, Nelson Lawhon, a charter member of the Dundalk Chapter, Chorus of the Chesapeake, and an accomplished comedy quartet baritone.
Outside of music, Douglas enjoys hiking, riding his motorcycle, swing dancing, traveling, and is working on his pilot's license. Douglas is grateful to be a part of the St. John's community, and looks forward to many meaningful musical moments!
douglas@stjohns-lancaster.org
(717) 299-1188 Ext. 1104