St. John's music ministry revolves around the liturgy of the Rite II Sunday service. Paul Reese, Organist and Minister of Music, leads the dedicated group of volunteers who make up the chancel choir. Marilyn Winfield directs our growing handbell choir which regularly participates in the liturgy.
At St. John's our vision is that music and liturgy be engaging, emotional and excellent. Our desire is that everyone who walks through the door on a Sunday morning will be engaged by our worship and drawn into participation, whether as a general member of the congregation or as a regular chorister or musician. We strive to select music that is accessible, understandable, appropriate to a given worship service, a bit challenging, and that captures interest and imagination.
Furthermore, music should involve our emotions. Music is one of the rare activities in which not only all people of all ages can be involved, but also all of each person can be involved. When you sing, your mind is engaged, your body is physically working to produce sound, your spirit is taken up in prayer or praise, and of course our emotions are lifted to heights or sunk to depths in unique ways. In choosing the word "emotion" to describe one of the important aspects of music at St. John's, our hope is that together we will delight in worship and be moved toward renewed spiritual living by it.
Finally, we seek for musical excellence within the context of a volunteer-based program by teaching and leading our people to be the best they can be. Of importance in this aspect are the adult choir rehearsal (Wednesdays 7-8:30 p.m.; Sundays 9:30-10 a.m.) and handbell choir rehearsal (Thursdays 7:30 p.m.) and a weekly discussion of hymnody with the children of St. John's.
Together we delight in exploring weekly the marvelous worlds of sound God has given to us as we seek to glorify him in our music.
On Music Sunday, Wayne LeFevre delivered an inspiring tribute to Paul Reese, our organist.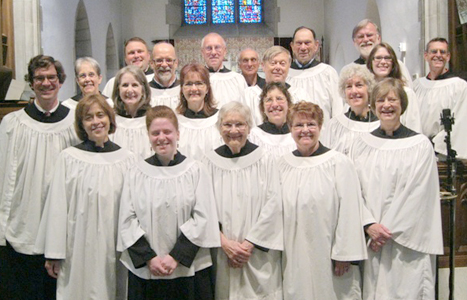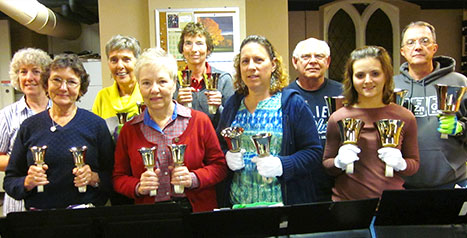 Music Calendar