Participating in worship together is the foundation of our relationship with God and with each other in Christian community. With prayer, song and sacraments, we give thanks for the blessings we receive. We invite you to join us!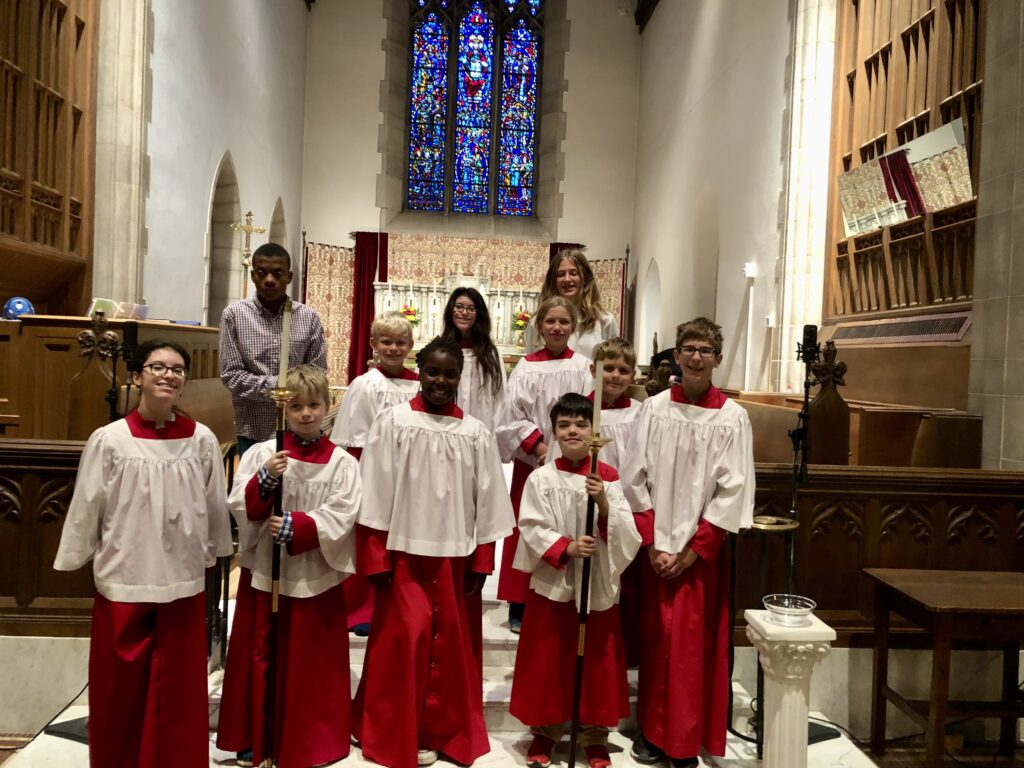 During the Program Year we have two Worship Services (Sept. 10-May):
8:00 a.m.
Holy Eucharist: Rite I with sermon
Our 8:00 a.m. service is for our early risers. Using the Rite I liturgy from the Book of Common Prayer, this service is contemplative in nature and invites one to pause and connect with God in the midst of a busy world. Throughout the service scripture is read, prayers offered, and Eucharist shared. The Rite I liturgy connects us to our roots and those who have gone before us through timeless prayers and the holy sacrament.
10:15 a.m.
Choral Holy Eucharist: Rite II with sermon
Our Rite II service is filled with vibrant music, sacred scripture, and the breaking of bread. This service is filled with the joyful sound of children rustling in the pews, anthems sung to the glory of God, and the heartfelt prayers of those gathered. With acolytes and processions, communal singing, and a mission to love and serve our neighbors, this service invites one to participate in the coming of the Kingdom.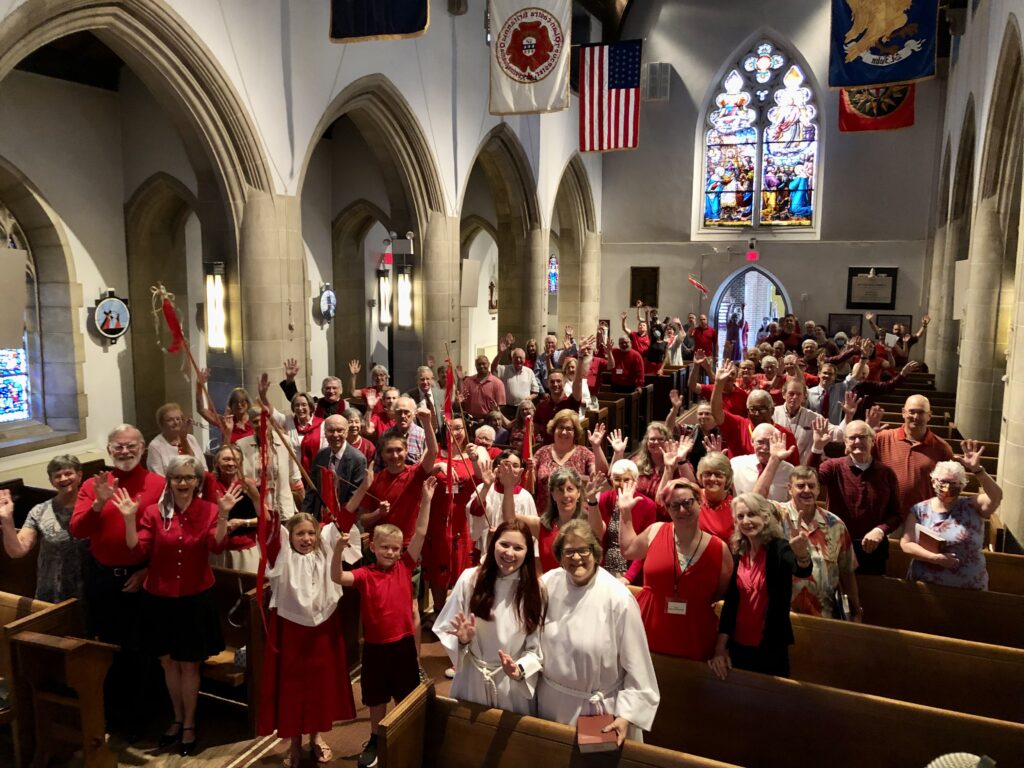 12:00 p.m.
Holy Eucharist: Rite II with Healing
Our Wednesday healing service is an invitation to lay before God the people and situations in need of healing. This service, using the Book of Common Prayer and other resources, is grounded in healing prayers, anointing with holy oil, and the sharing of the sacrament. The service is short enough to accommodate lunch breaks yet full enough to transform hearts.
All are invited to participate in the Holy Communion by receiving either a blessing or the sacrament of bread and wine. All ages are welcome to receive Holy Communion.
Audio and/or video recordings of selected sermons are available online. Our Facebook page and YouTube channel also have videos of some sermons.
Offered Sundays during the 10:15 AM worship service
St. John's provides nursery care that is safe, loving, and affirming our youngest members' gifts. Nursery caregivers provide experienced care. Children are warmly welcomed and encouraged to explore and learn at their own pace. Toys and surfaces are regularly cleaned, ensuring a healthy environment for all. A discreet television monitor broadcasts the 10:15 am service in the nursery.