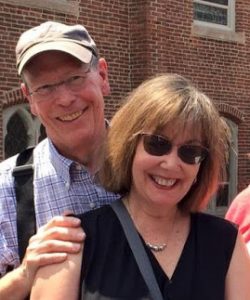 Fr. John will be leaving St. John's parish on February 28th, after having served us as Rector for over a decade.
In recognition of his service, the parish will give Fr. John & Cindy a purse at their farewell celebration during the weekend of February 23 – 25.
If you wish to contribute to the purse, you can do so in either of two ways:
Mail a check to the parish office: 321 W. Chestnut St., Lancaster, PA 17603
Drop an envelope (with cash or check) in the offering plate at a Sunday service.
Either way, please mark your check "Fr. John's Purse" on the memo line or on the envelope.  Please be sure to get your contribution to the parish office no later than February 19th.
Note: For more details about the Leave-Taking weekend's celebrations, see the February Messenger, page 1 (Fr. John's message) and page 4 (detailed weekend schedule).