St. John's Choir welcomes all to a celebration of Evensong for Reformation in honor of the 500th anniversary of the Protestant Reformation.
The service will begin at 4:00 with an organ re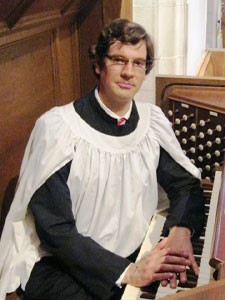 cital by St. John's Minister of Music and Organist Paul Reese, featuring German Baroque music–a style largely developed because of the Reformation. The choir will sing settings by Ralph Vaughan Williams, Robert Powell and Paul Reese. Everyone will be invited to join in the singing of two Reformation era hymns.
A free will offering will be donated to the Episcopal Relief and Development fund to assist hurricane victims in Puerto Rico. A reception in the Parish Hall will follow the service.