Greetings St. John's,
We want to bring to your attention two events happening this week. The first is the Sowing Seeds of Love event that will be held at St. Edward's this Saturday, September 17 from 9:00 AM – 12:00 PM. See the attached flier for more information!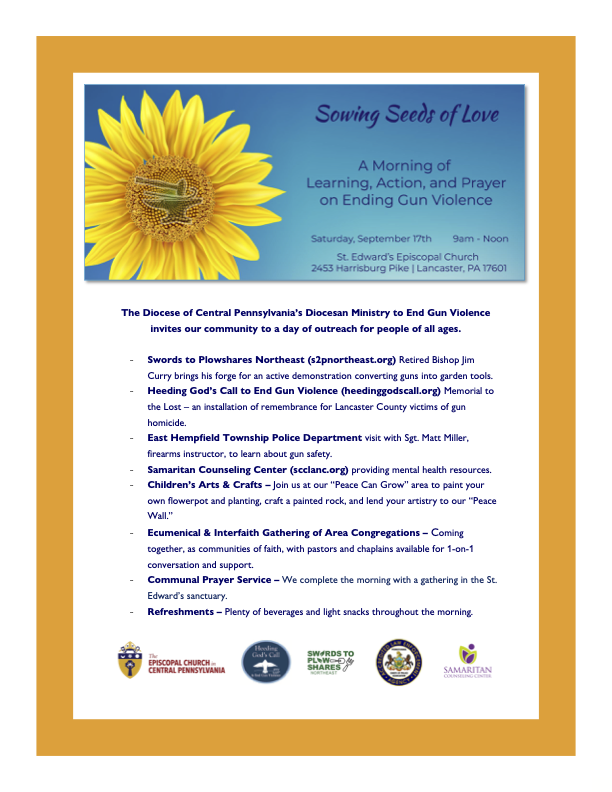 The second is the Men's Gathering that is scheduled for this Thursday, September 15, at 6:30 PM. Rather than meeting at the Knouse House, the group will be gathering at Long's Park, Pavilion 2. A map of the park is attached. Please spread the word about the change of location and invite a friend!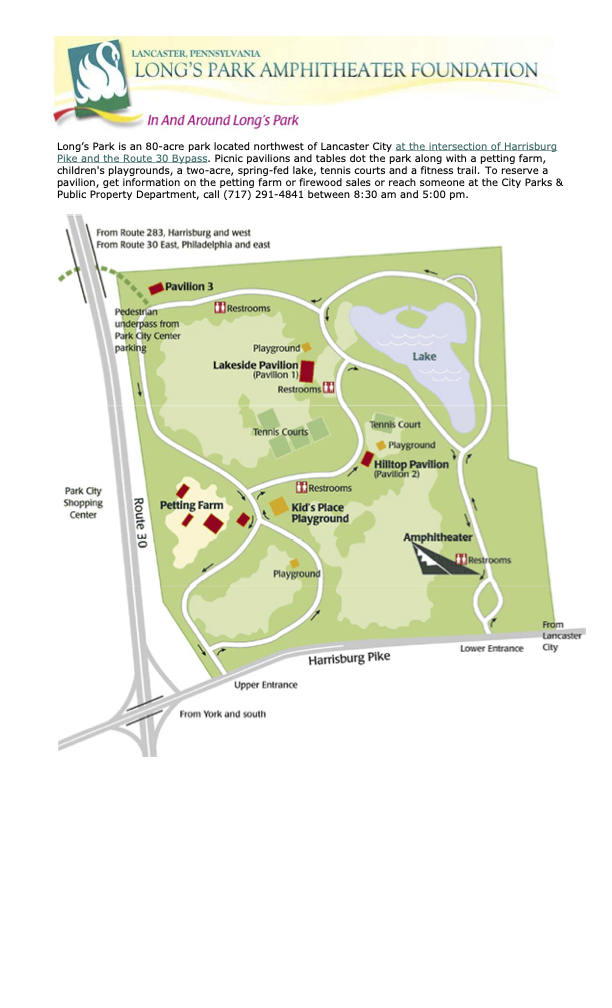 God's peace,
Amanda+