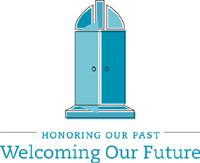 Did you know that St. John's website has a page dedicated to news of Honoring Our Past… Welcoming Our Future, our capital campaign?
The page includes updates for both our annual campaign and our capital campaign, including the number of pledges and total amount pledged.  It also has
drawings and photos
a chart showing how our individual capital campaign pledges compare with the example scenario that was included in our information packets
links to the brochures and other printed materials that we shared during this campaign.
Misplaced your pledge cards? You can print new copies from this page!
As we progress with plans and the actual construction, this page will feature more images and other news.
Stay tuned!
Click here to visit our capital campaign updates page.